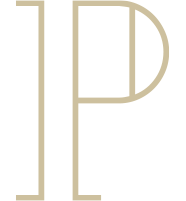 Handling of personal data by Covivio
It is our pleasure to welcome you to our personal data processing policy (referred to hereafter as the "Privacy Policy"). Here, you will find general information about how the Covivio Group processes your personal data (A) as well as specific information regarding the processing of your data when you browse this website (B).
Please read our Privacy Policy carefully. It contains important information about your personal data, including how we use it and for what purposes, as well as what rights you have and how you can exercise them. If you notice anything missing from this Privacy Policy, please write to our Data Protection Officer (the "DPO") at: dpo@covivio.fr.
Covivio Group Privacy Policy
You can read our general policy
here
.
Personal data collected on the CB21 website
This section explains in detail how the personal data collected via the www.cb21-ladefense.com website is processed.
The cookie-related information is developed internally.
The controller is Covivio S.A. (registered office 18 Avenue François Mitterrand, 57000, Metz, France), acting jointly with its consolidated subsidiaries, including Wellio and Covivio Hotels.
Why do we process your data?
Depending on your choice, we process your data in order to:
Get in touch with you (a facility offered through our contact form),
and, where applicable, to send you marketing offers and newsletters.
If we enter into a business relationship with you following this initial contact, your data may be added to our Client Relationship Management (CRM) tool. You will be notified by email and you have to right to object at any time. Please refer to the Covivio GDPR Policy
here
for more information about how we manage contacts using the CRM tool.
The legal basis for processing your data is your consent, which you may withdraw at any time by writing to: dpo@covivio.fr.
We process the data you share with us via our contact form.
Your data are used exclusively by the Covivio Group.
The recipients are as follows:
Authorised personnel of Covivio and its subsidiaries in France and other countries (the Covivio Group),
Where applicable, the authorised personnel of Sales Force, acting in its capacity as processor of personal data on Covivio's behalf (as indicated in the Covivio GDPR Policy).
If your data are transferred outside the European Union, this will be done in accordance with applicable regulations. For more information, please write to: dpo@covivio.fr. Your data will never form part of a commercial transaction with a third party.
How long are your personal data retained?
Once your personal data have been collected via the website, they may be stored:
By our service providers and/or processors (Sales Force and Neftis) for a period not exceeding the length of time for which the website remains online.
By the Covivio Group employees you have interacted with for a period that depends on the business relationship between us. You have the right to request that your personal data be erased at any time. To exercise this right, please write to: dpo@covivio.fr.
You have the right to request additional information regarding the processing of your personal data at any time.
You have the right to access your data, to have your data rectified, and to obtain a copy of your data in a portable format.
You have the right to ask us to erase your data or to restrict the processing of your data, as well as the right to object to the processing of your data.
Where the legal basis of the processing is your consent, you have the right to withdraw your consent at any time.
You have the right to file a complaint with a supervisory authority.