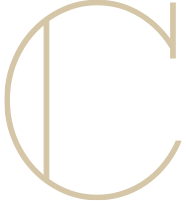 Our cookie policy is detailed below.
Covivio undertakes to ensure that your data are collected and processed via the website in accordance with the General Data Protection Regulation (GDPR) and with the French Data Protection Act (Loi Informatique et Libertés).
Your refusal of, or consent to, the installation of cookies is valid for 6 months. Cookies from the "Complianz | GDPR/CCPA Cookie Consent" plugin are used to store the user's consent for each cookie type. This consent expires after 6 months, at which point the user will be asked to "Accept" or "Reject" cookies for another 6-month period.
When you visit our website, cookies are installed on your computer, mobile phone or tablet. We use various cookies on our website for the purpose of measuring traffic.
A cookie is a text file installed on your computer, mobile phone or tablet when you visit a website. Cookies store user data in order to facilitate browsing and enable certain features and functionalities. Cookies are managed by your browser.
Learn more about cookies and how to reject them
How to reject cookies via your browser
The first time you visit our website, you will see a pop-up banner informing you that the website uses cookies and asking you to indicate your preference. Cookies will only be installed if you accept them. Your refusal of, or consent to, the installation of cookies will remain valid for 6 months.
At any time, you can get information about and configure your cookies (accept or reject them) by visiting the "Manage Cookies" page. You will find a link in the bottom-left corner of the footer on every page on this website.
To manage installed cookies, you can also:
Configure your browser to block or delete the cookies installed by our website.
Configure your browser to request your consent before installing a cookie. You will have the option to accept or reject cookies one by one, or to reject them all.
Delete a previously installed cookie by changing your browser settings.
These cookies are necessary for the proper functioning of our website. This category only includes cookies that support the basic features and functionalities of the website.
Cookie name
Purpose
Duration
wf-scan-issue-expanded-*
We use Wordfence for website security. Purpose: Identifying trusted web traffic. For more information, please read the Wordfence Privacy Policy.


session

cmplz_policy_id

We use Complianz to manage cookie consent. Purpose: Recording cookie consent.

 

6 months
cmplz_functional
cmplz_statistics-anonymous
cmplz_statistics
cmplz_marketing
cmplz_consent_status
Complianz cookies for storing cookie consent preferences.

6 months
wp-wpml_current_language
We use WPML to manage language settings. Purpose: Storing language settings.
1 day
local_storage_support_test
We may use Twitter to display recent social media posts and/or social media share buttons. Purpose: Providing load distribution functionality. For more information, please read the Twitter Privacy Policy.
persistent
BizographicsOptOut
We may use LinkedIn to display recent social media posts and/or social media share buttons. Purpose: Storing privacy preferences. For more information, please read the LinkedIn Privacy Policy.
10 years*
linkedin_oauth_t
LinkedIn cookie used to provide features and functionalities across all pages.
session

10 years*: These cookies have a duration of 10 years but the user will have to "Accept" or "Reject" them every 6 months.
These cookies enable us to compile audience measurement and performance statistics by analysing the volume and source of the traffic on our website. These cookies also allow us to analyse your behaviour on our website, including the pages you visit and the forms you complete, so we can measure and improve the performance of our website and our online campaigns. If you do not accept these cookies, we will be unable to include your use of our website in our audience measurement and performance statistics.
| | | |
| --- | --- | --- |
| Cookie name | Purpose | Duration |
| elementor | Store performed actions on the website (anonymous). | persistent |
Marketing/tracking cookies are cookies or other locally stored files used to create user profiles for the purpose of displaying advertising, or for tracking the user on this website or across multiple websites for similar marketing purposes.
The collection of your consent is not required, we use an audience analysis software configured according to the recommendations of the CNIL to benefit from the exemption of consent.